Aquarium Water Heater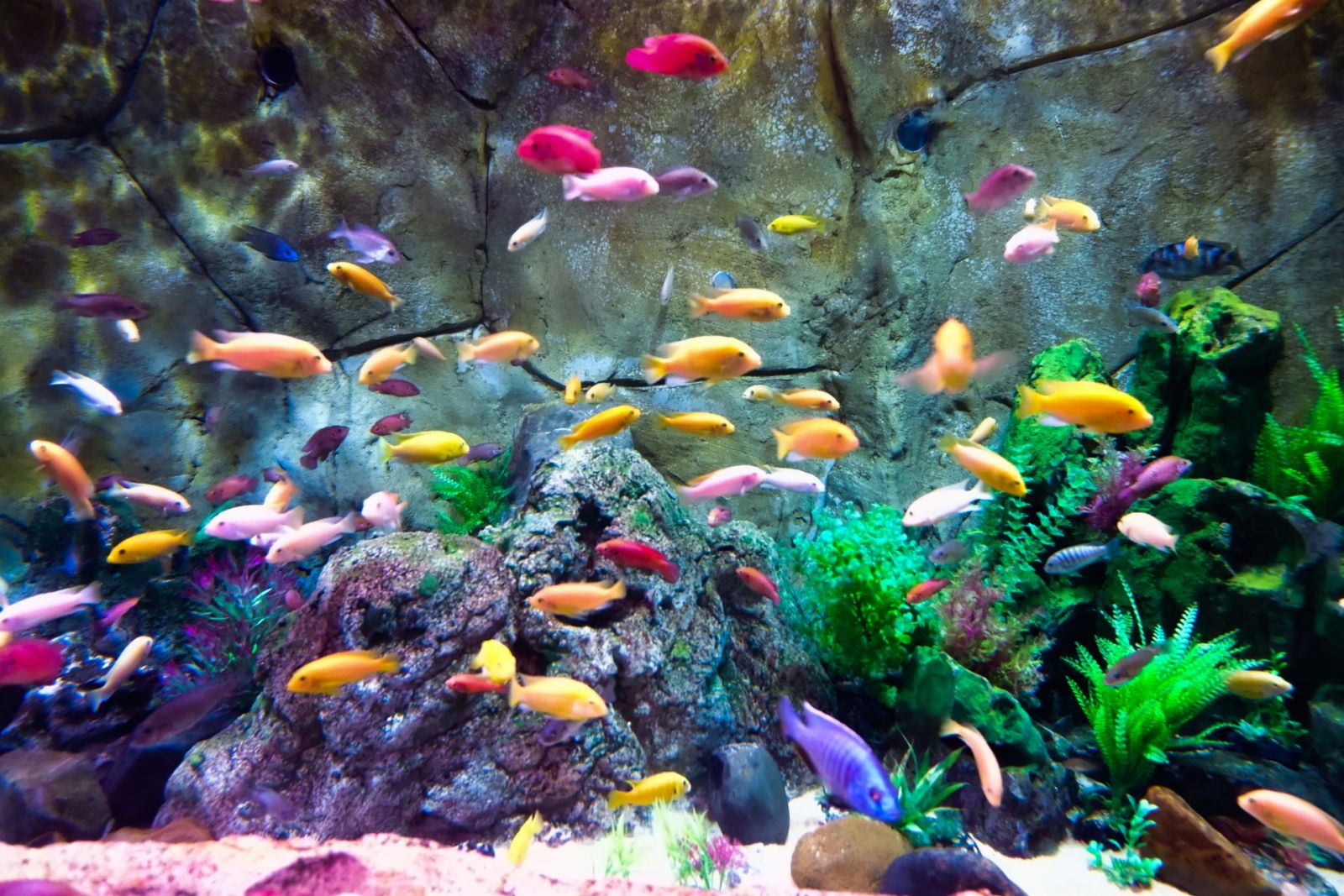 Choose the Ideal Aquarium Water Heater When You Shop at Aquaholics
Do you need an aquarium water heater? If so, what type of heater do you need? First-time fish owners ask these questions frequently. Fortunately, at Aquaholics, we have the answers—and the products—you need.
The Importance of Aquarium Heaters in Australia
Let's start by addressing the first question: do you need an aquarium water heater? Here are a few reasons that aquarium heaters matter:
Warm water is essential for some fish: If you have tropical fish, especially, you need a water heater for your aquarium. For these types of fish, water needs to be kept at around 25.5 degrees Celsius. There is no way to maintain a water temperature this high without a water heater. Generally, always research the optimal water temperature for your species of fish. In most cases, you will need a heater to mimic their ideal living conditions.
Heaters prevent major temperature fluctuations: Some types of fish, such as goldfish, can withstand a much broader band of temperatures than tropical fish. Still, there is peace of mind to be had by installing a tank heater and avoiding potentially drastic temperature fluctuations, especially at night. Thus, some fish owners invest in the heater just to keep things consistent.
Heaters make it easy to set different conditions for different tanks: You should not and cannot keep cold-water and warm-water fish in the same tank. You will need separate aquariums to suit these different species and their disparate needs. Luckily, you can use heaters to set optimal temperatures on each tank separately.
Problems Aquaholics Addresses Regarding Aquarium Water Heater Products
When you need to buy an aquarium heater online, Aquaholics is the best place to shop. Here are a few of the common problems and pain points of aquarium heater shopping that we solve:
Difficulty finding the right heater: Aquaholics has a wide selection of aquarium heaters to choose from, including both glass and LED models in a variety of different sizes/wattage capacities. You should have no problem finding the right heater to suit your aquarium.
Not knowing what to look for: Especially if you are shopping for accessories for your first aquarium, it can be difficult to know where to start. How much wattage do you need to heat your fish tank adequately? Fortunately, Aquaholics is staffed by passionate people who know the ropes of aquariums and fish keeping as well as anyone in Australia. We can advise you on which product is right for your fish, your tank and your budget.
It takes weeks for your product to arrive: One of the frustrations of buying aquarium heaters online is that they can take days or weeks to arrive. Aquaholics expedites the shipping and delivery process, to make sure you get your products sooner.
With Aquaholics, you can expect a smooth and straightforward shopping process, whether you're looking for a heater, an aquarium pump or a package of fish food.
Why Trust Aquaholics Regarding Aquarium Water Heaters
If you are looking to buy an aquarium heater online in Australia, you have come to the right place. With years of experience, a passion or the products we sell and a wide selection of quality wares from proven brands, Aquaholics is a business you can trust. Contact us today to learn more.
Selecting the right aquarium water heater can be a daunting prospect, especially if you are a novice fish keeper or not experienced with warm water tanks. Maintaining the correct water temperature can be a crucial factor in maintaining a healthy thriving aquarium. Here at Aquaholics we have a range of heaters to cover every eventuality, but the choice may be a little overwhelming if you are not certain exactly what you require.
Establishing which heater is best for you will depend on several factors – the size of your tank and the volume of water it holds, the average temperature of the room the tank is in and of course, not least, the fish and other aquatic life forms that you intend to keep. But there's no need to leave it to guesswork if you're uncertain which heater you need.
Luckily once furnished with the relevant information, our team of passionate aquarists can advise you on the appropriate heater for your set up. Mainstream heaters have been fairly basic for some time, operating with a thermostat that offers reasonable control whilst trying to maintain a steady water temperature, but a new generation of digital heaters offer a far higher degree of accuracy and experience very minimal fluctuations in temperature when compared to standard glass heaters.
So, whatever water heater you need, from a 2.5W Nano heater for the smallest of Betta tanks to a huge 500W heater, and all sizes in between, Aquaholics have got you covered.
Call us today to order your aquarium water heater.
TRUSTED BY 80,000+ FISH-KEEPING ENTHUSIASTS AUSTRALIA-WIDE

Australian Owned

Phone support

Easy return

Fast delivery