About Us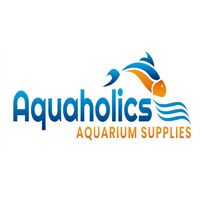 Hi and welcome to Aquaholics.
We are an Australian Owned and operated Family Aquarium in Forest Glen on the Sunshine Coast and our mission is to provide our customers with the best brands, knowledgeable advice and service and if you cannot pickup, fast shipping across Australia.
If you are looking for Aquarium Water Conditioners, Aquarium Canister Filters, Spare Parts, Fish Food, Live Fish or anything relating to your fish tank, we will have a solution for you. Maybe you are unsure what you need or what the best option is, our friendly staff are here to assist you with your question. Contact us today if you need our help.
Once you decide what you need you can feel 100% confident about your product. Aquaholics helps instil that confidence by selling products we are happy to use ourselves and we back our products with generous warranty coverage and offer a 30-day money back guarantee.
Fish Keeping is a great hobby which bring hours of enjoyment and pleasure but can sometimes be an expensive hobby. At Aquaholics Online, we're keenly aware of this concern and work hard to provide enough variety in our catalogue to cater to all levels of need. If you aren't sure what solution is best for your fish, feel free to ask. Contact us and let us know how we can help.
Thank you again for visiting and shopping with us. We would appreciate your comments and feedback to make our shop better for you.
The Aquaholics Team
TRUSTED BY 100,000+ FISH-KEEPING ENTHUSIASTS AUSTRALIA-WIDE